The goal of Wild Seed Project is to build awareness of the vital importance of native plants and to provide people with the tools to restore biodiversity in their own communities.
Through our native seed sale, educational programs, and demonstration projects, we equip community members, public officials and municipalities, and land-holding individuals and organizations – from farmers to land trusts – with the skills and resources they need to collectively repopulate landscapes with native plants that expand wildlife habitat, support biodiversity, and build climate resilience.

Learn more about Wild Seed Project here.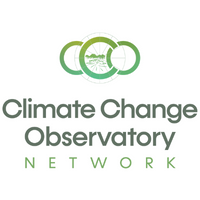 Wild Seed Project is part of the Southern Maine Conservation Collaborative's Climate Change Observatory Network, a photo monitoring program designed to work with environmental organizations and communiites to assist with the observation, measurement and documentation of long-term climate change trends and climate adaptation projects.