About this site
Blackstrap Hill Preserve is a 280 acre preserve that abuts Blackstrap Community Forest, which together form a 600 acre parcel with miles of beautiful trails in Falmouth.
The observatory post overlooks the waterfall that runs along the Waterfall Trail. Photos taken at this site will help us monitor and capture changes in flow as seasonal shifts, droughts, and storm events change over time.
We hope you will contribute photos everytime you visit and encourage others to participate.
There are so many ways you can join FLT and get involved. Learn about our Volunteer opportunities and/or join us at an FLT event.
The mission of the Falmouth Land Trust is to preserve and care for natural and agricultural lands in perpetuity, to enhance habitat for plants and wildlife, to advance the quality of life for all in our community, and to educate the public on the history and stewardship of protected lands.
The Falmouth Land Trust pledges itself to become a resource for all people and all groups wishing to access, enjoy, and protect natural lands. To find out more about this commitment, please click here .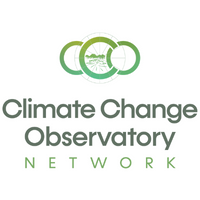 Falmouth Land Trust is part of the Southern Maine Conservation Collaborative's Climate Change Observatory Network, a photo monitoring program designed to work with environmental organizations and communities to assist with the observation, measurement and documentation of long-term climate change trends and climate adaptation projects.