This Climate Change Observatory site is positioned to monitor both invasive plant growth and water level changes. It is located at Maine Audubon's Gilsland Farm in Falmouth, Maine where Falmouth Land Trust (FLT) holds the conservation easement..
Invasive plants such as phragmites, buckthorn, and bittersweet have been identified in this area and will likely spread without intervention. The water line is also visible from this post, allowing observers to note the tidal and water level changes in the salt marsh over time. Ongoing monitoring and documentation at this site help us make more informed decisions that enhance adaptation stragegies.
We appreciate you contributing photos everytime you visit and encouraging others to participate.
There are so many ways you can can support and contribute to building our community resilience to climate change. Learn all the ways you can get involved with Maine Audubon at Gilsland Farm, and learn about FLT volunteer opportunities or join us at an FLT event or Maine Audubon event .
This project site is a collaboration between Maine Audubon Gilsland Farm, Falmouth Land Trust, and the Southern Maine Conservation Collaborative.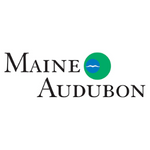 Maine Audubon works to conserve Maine's wildlife and wildlife habitat by engaging people in education, conservation, and action.